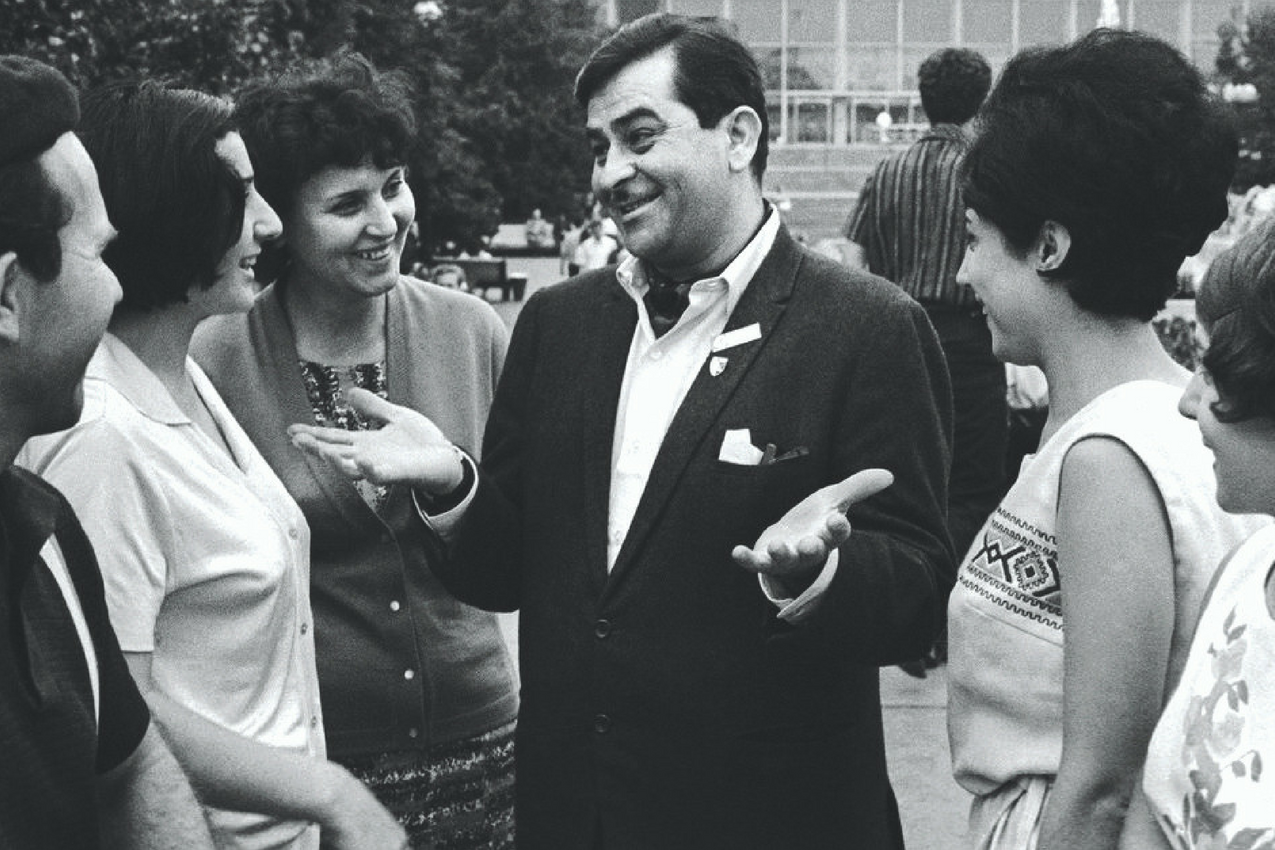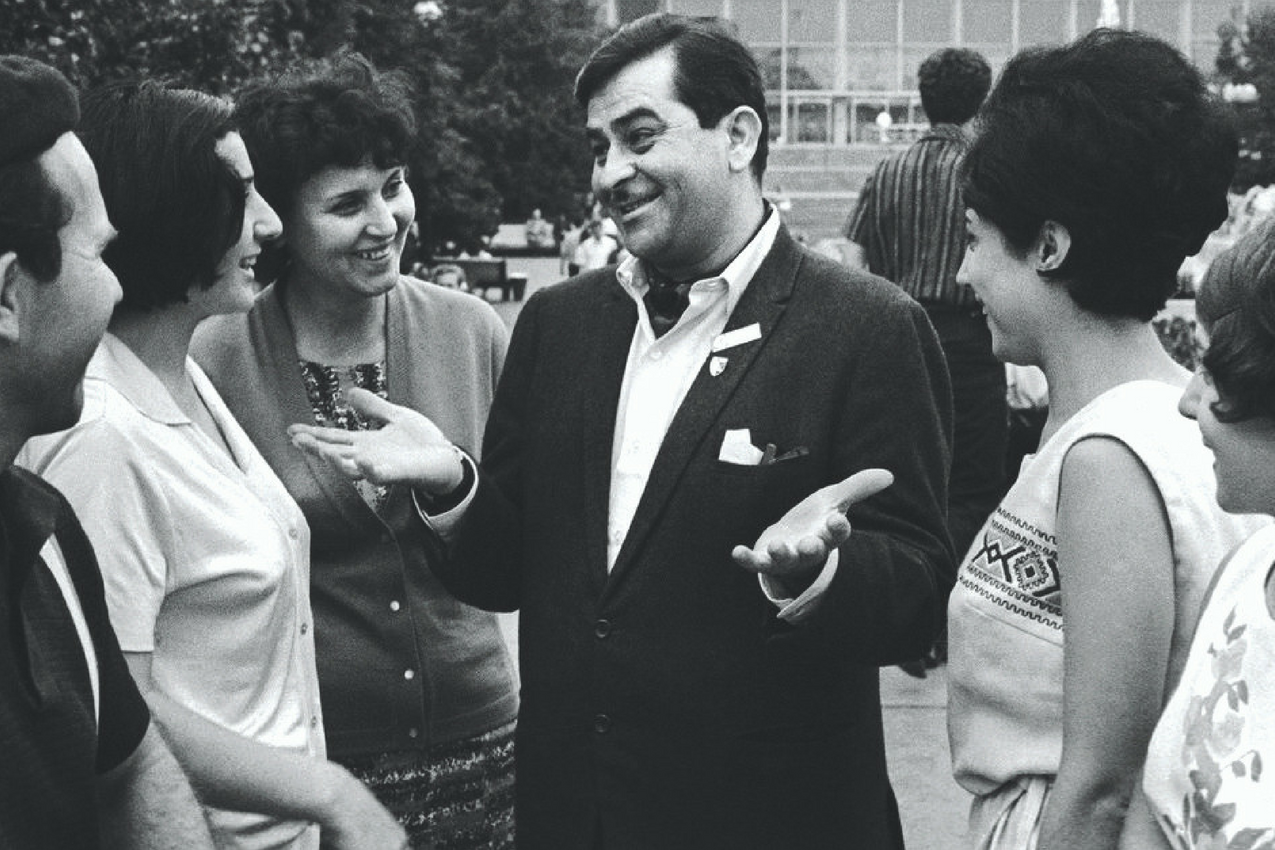 ---
This article was published in D&B's special edition: 71st Anniversary of India-Russia Bilateral Ties
During the 1940s and 50s, India was exploring its potential in every sector, at home and internationally, as an independent sovereign country. The aim of extending its hand to the world was not only to develop strategic ties and bilateral relations, but also to leave footprints of Indian culture on the global map.
Smart diplomacy is not limited to big-ticket strategic doctrines it includes bringing people from two countries with different cultures together and harnessing their cultural energies. Throughout the twentieth century and beyond, films have served as one of the most influential and accessible medium of cultural diplomacy and have held a unique ability to affect "the masses" all around the world. Certain movies have especially succeeded at not only entertaining audiences but have served as examples that films can truly help to educate, enhance and sustain relationships, to break stereotypes and transcend borders at a number of levels.
Cinema is one of the best ways to promote cultural diplomacy. Bollywood, with its mysterious charm, has proven exportable to many countries around the world. The specific themes of love, sacrifice, patriotism, melodrama, music incorporated in the films have led to their tremendous popularity. Bollywood as a part of cultural diplomacy, which itself is a sub-variant of soft power, has swiftly made inroads on the global platform.
Talking about Russia, Indo-Russian bilateral ties, and influence of culture, one cannot leave out the role of Indian cinema, mainly Bollywood and its love affair with Russia from the discussion.

The Golden Era
Late 1940s to 80s was the golden era for Bollywood when Hindi cinema was attaining audience from every corner of the country and admirers from every class. Bollywood was getting global in terms of screen presence and it found one more fan as ardent as the Indians—the ones in the mighty Soviet Union. USSR was geographically and politically the biggest country at that time. Credit has to be given to legends like Raj Kapoor and Dev Anand, for how one of the most powerful nations in the world was actually getting culturally inclined towards India without much knowledge and understanding about the common Indian people and their values.
It is true that Soviet Union was eyeing India to make an ally out of the subcontinent when the world was divided into two groups, one supporting the USSR (Union of Soviet Socialist Republics) and the other the Western forces led by US (United States). India was not an economically strong country but it had political and geographical edges. The fight to become the global leader pushed USSR towards India.
More than the politicians playing a bridging role between the two big nations, it was Bollywood that played pivotal role in developing strategic relations between the two countries. Two notable figures from India were prominently known to almost everyone in USSR—the then Prime Minister of India Jawaharlal Nehru and the Showman of Hindi cinema Raj Kapoor.
Russian actor and writer Alexander Lipkov in his book India's Bollywood in Russia, lists Nimai Ghosh's Chhinnamul as the first ever Indian film that was released in the USSR. But it was the Chaplinesque roles of Raj Kapoor that struck a chord. Dev Anand Sahab also received a lot of love from Russian audience. His movie Rahi was released in the languages of all 15 Soviet Republics with more than 700 prints. The thriving journey of Bollywood in Russia started with the screening of Raj Kapoor's Awaara in an Indian Film Festival in 1954. The film still holds third place in USSR's most popular foreign films list with 63.7 million ticket sales, falling behind only the 'Epic Magnificent Seven' (with 67 million ticket sales) and Mexican film Yesenia (91 million tickets sales).
Gateway for Bollywood
A ban on Hollywood movies in the Soviet Union created an easy gateway for Bollywood to make its presence felt, as the socialist country was in dire need of a good source of entertainment. It was also the time when the world was recovering from the psychological and economic impact of World War II. Soldiers were returning home from the war fields and were holding their loved ones close. Stories in Indian movies at that time were mostly based on family values, true love, and patriotism, which was perfect content for the audience in USSR to connect with.
Raj Kapoor, the man with a slightly goofy smile in place, with his comical walk and ankle length trousers, was seen as a symbol of optimism. The kind of characters he was playing on the silver screen, saw him as an innocent do-gooder, unbelievably romantic but beloved nevertheless. Narratives that predictably revolved around the themes of socialist egalitarianism and sympathy for the poor and oppressed resonated with Russians whose only other option at the cinema was propaganda movies. When Kapoor, and his later counterparts, romanced their heroines, they did so surrounded by Swiss Alps and pretty flowers, in a manner that was depicted as wholly sustainable, even essential, in the pursuit of true love.
Raj Kapoor remains a 'Hot favourite' among Russian fans but his later generation also received appreciation. One name which stands out after Raj Kapoor is disco dancer Mithun Chakraborty. His movie 'Disco Dancer' is among one of the successful Indian movies of all time. Russians fall in love with its pop music, Mithun's dance moves. The film invoked deep empathy especially among the teen audiences who expressed their profound admiration for Chakraborty's portrayal of Jimmy. Mithun Chakraborty replaced Raj Kapoor in the eyes of the new generation. Disco Dancer was watched by over 60 million Soviet people and earned close to 60 million roubles at a time when movie tickets cost 20-50 kopecks. Hema Malini starrer 'Sita aur Gita' was also very popular. Films like 'Shri 420', 'Barood', 'Bobby', 'Mamta', and
'Humraaz' gave much needed emotional succour to the people of Soviet Union and became big ticket drawers.
Change of Fortune
In 1990s, Bollywood was going through its worst phase even in India in terms of quality, content in the movies, and presence of talent. This decline also left a non-reversible impact on the popularity of Bollywood movies in Russia. Indian movies started to evanesce from Russia, but by that time satellite TV, India TV (not the news channel) had made their entrance in every household and classic Indian movies were still popular on TV.
Now, Indian movies have vanished from Russian theatres as well as TV. Yes, once in a while Indian movies do have a premiere in Russia for instance, Shahrukh Khan's 'My Name is Khan' and Imtiaz Ali's 'Yeh Jawaani Hai Deewani' had their dubbed versions released in Russia. But once in a blue moon premieres clearly indicate that Russia's love affair with Bollywood is almost on the verge of decay and is now perceived more as a memory cherished by Russia's older generations. There is a need for revival.
The dissolution of Soviet Union revived Hollywood, movie distribution systems ceased to function and Hollywood movies took over India's market with their aggressive business skills. Its Hollywood flicks that people line up to watch in cinemas across Moscow today, but the older generation is still nostalgic about old Indian films and remembers the time when Indian movies dubbed in Russian were released; the streets would be deserted because people were locking their homes up to rush to the theatres.
Given Hollywood's habit of showing Russians in the negative shade and the goodwill we share with the Russians, it's not too late to revive the old cinematic affair.