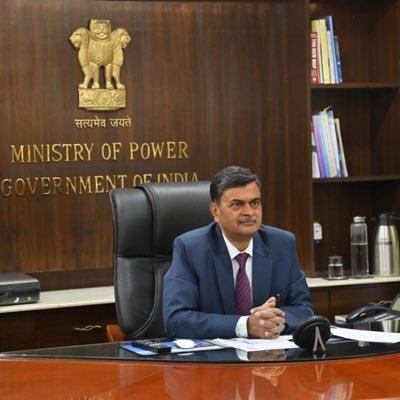 United Arab Emirates (UAE) and India are close to signing a "major agreement" on renewable energy interconnections between the two nations, as said by Raj Kumar Singh, Minister of Power and New & Renewable Energy of India. Mr. R.K Singh who is visiting the Gulf Arab Oil producer for the International Renewable Energy Agency's (IRENA) assembly in Abu Dhabi, of which India is currently the president and told that the agreement was waiting for the final approvals. The time frame was not elaborated on by Mr. R.K Singh.
The Minister further said that there is a major agreement for an interconnection between the Indian grid and the UAE electricity grid. He further added that this would be under the One Sun, One World, One Grid (OSOWOG), which has been initiated by a group of countries to create renewable energy networks. Both sides have agreed and both leaders believe that it will come into effect.
The Indian Prime Minister Narendra Modi first proposed the OSOWOG initiative that aims to transfer renewable energy power with the help of connecting grids. Mr. R.K Singh has further said that UAE indicated their interest in investing in more of India's renewable energy projects including wind and solar.
A Memorandum of Understanding (MoU) was signed between India and UAE on 13th January 2023 on green hydrogen development, produced using renewable energy, as twitted by India's Embassy in the UAE. In the year 2022, the Gulf state concluded a broad agreement on trade with India that aims to ameliorate the bilateral non-oil trade to $ 100 billion in the next five years.
Mr. R.K Singh gave his backing to the UAE as host for the COP 28 climate conference this year and also is in support of Sultan Al Jaber, who is the head of the state oil company ADNOC and the climate envoy of UAE, as president-designate of COP 28. The Indian Minister said that Jaber is the point man for renewables, for climate change. He further added that when we look at energy transition we look at the whole energy sector, the whole basket, and in the gas and oil sector too, Mr. Jaber is working on green initiatives.
Fossil fuel-rich countries like UAE are keen on choosing a hydrocarbon-based transition that will keep in mind the aspect of energy security while being committed to decarbonization.